BREAKFAST
each order serves 10
$

75
Maiz Pancakes
cornmeal, oat flour, banana, and almond, topped with strawberry maple syrup (gluten free)
$

75
Papas con Tofu
roasted potatoes, bell pepper, and tofu scramble, served with tortillas and salsa roja (contains soy)
SNACKS
each order serves 10
$

38
Seasonal Fruit Platter
with local farmers market fruit
$

55
Morenita Superfood Snacks
with cashews, oats, dates, goji berries, cacao
$

58
Fresh Jicama Chips
with creamy avocado salsa
LUNCH Y DINNER
each order serves 10
$

70
Ceviche de Palmitas
marinated hearts of palm, tomato, avocado, jalapeño, cucumber, cilantro, served with tortilla chips
$

50
Esquite
fire roasted corn in smokey spice blend topped with cashew crema
$

55
Roasted Cauliflower y Queso
with chipotle roasted cauliflower over a cashew potato nacho cheese
$

75
Papas con Chorizo
roasted potatoes, oyster mushroom and tofu chorizo, served with tortillas and salsa verde (contains soy)
$

80
Mushroom Tinga
seared with chipotle, oregano, tomato, garlic and onion over cilantro brown rice
$

80
Oyster Mushrooms en Mole
roasted and tossed in a spiced almond based mole over Mexican brown rice (contains gluten)
$

95
Chile Relleno
stuffed with roasted potato and huitlacoche, served with tamarindo ancho salsa, tempeh chicharron, and cashew crema
$

70
Jackfruit Fajitas
with bell pepper and Mexican squash in a cilantro rub over Mexican brown rice
$

80
Oyster Mushroom Fajitas
with bell pepper and Mexican squash in a cilantro rub over Mexican brown rice
$

70
Fritada
seared jackfruit in an achiote and orange marinade over cilantro brown rice with salsa verde
$

70
Jackfruit Pipian Rojo
seared jackfruit tossed in toasted pumpkin seed and guajillo chile sauce over cilantro brown rice
$

70
Jackfruit Pipian Verde
seared jackfruit served with toasted pumpkin seed pistachio charred poblano sauce, and cashew crema, with Mexican brown rice
$

30
Guacamole
with toasted pumpkin and sunflower seeds, charred jalapeño, tomato, and cilantro, served with tortilla chips
$

55
Como La Flor Salad
quinoa, cilantro micro greens, tomato, cucumber, edible flowers in an orange dressing
$

55
Semilla Salad
mixed greens, cilantro, golden raisins, toasted pumpkin and sunflower seeds in a pepita cilantro dressing
$

50
Las Hermanas Salad
black beans, roasted corn, Mexican squash, jalapeño, oregano, cilantro, in a chipotle lemon dressing with tortilla chips
SALSA + SIDES
each order serves 10
$

20
Cilantro or Mexican Brown Rice
$

17
Tamarindo Ancho Salsa + Chips
$

13.50
Jalapeño Cashew Crema
SWEETS
Each order serves 10
$

40
Raw Cacao Pudding
with avocado, cayenne, cinnamon, vanilla, sea salt, maple syrup, almond, topped with pistachio, chia, strawberry
$

85
Raw Cheesecake (serves 12-15)
with fermented cashew cheese, lemon, cinnamon, vanilla, sea salt, maple syrup, topped with raw chocolate sauce
$

50
Black Arroz Con Leche
with black rice, almond milk, golden raisins, cinnamon, vanilla, sea salt, maple syrup
$

45
Coconut Flan
with coconut milk, tofu, vanilla, coconut cream, maple syrup (contains soy)
$

8
Serio
avocado, kale, maca root, almond milk, dates
$

8
Brown Power
cacao, banana, kale, oats, vanilla, almond milk, dates
$

8
Pay de Fresa
strawberry, flax, cinnamon, vanilla, almond milk, dates
$

8
Verdecito
avocado, orange, kale, banana, chia
AGUA FRESCA
Sold by the gallon. All options include chia and maple syrup.
Choose your cup size
7oz cups/serves 20, 12oz cups/serves 12, 16oz cup/serves 10
$

35
Amorcito
strawberry, rose
$

45
Naranjada
orange, orange blossom
$

45
Lavanda Limonada
lavender, lemon
$

40
Horchata Negra
black rice, activated charcoal, cinnamon, vanilla
$

40
Guacamaya
avocado, cucumber, orange
$

40
Morena
tamarindo, sage
$

45
Kaliente Limonada
lemon, kale, jalapeño
HOT DRINKS
8oz cups/serves 16
$

30
Cafe de Olla
coffee, Mexican cinnamon, served with raw sugar and plant based milk
$

50
Abue
cacao, cayenne, cinnamon, sea salt, dates, maple syrup, almond milk
We offer catering options for different events, weddings, meetings, parties, and private meals.
Drop Off Catering
Drop off catering is great for small or large groups and events that need great food, but don't need full service. Our meals come ready to eat, and can be picked up or delivered to your door. Delivery is available for orders of $250 or more.
Pick Up
You can pick up your order from our kitchen in the DTLA Arts District. Your food can be heated ready to eat, or chilled with reheat instructions. This is the best option for small orders.
Full Service
Want us to set up and serve guests at your event? Our team can set up a buffet service or plate menu items for each of your guests. We can customize our service to meet your vision.
View catering packages below!
Priority will be given to orders placed 48 hours before event.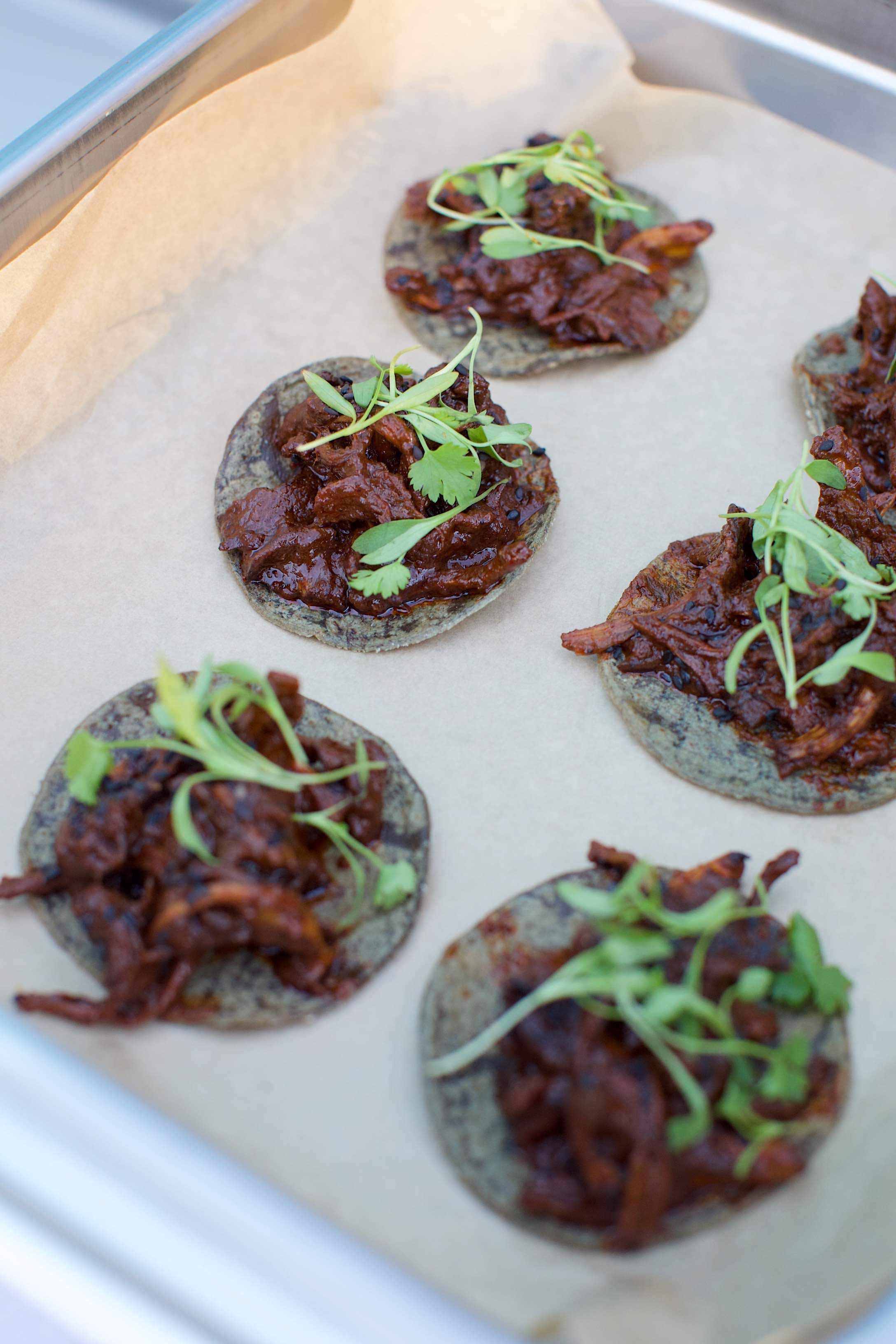 catering packages
Take the guesswork out of your event planning by choosing from Todo Verde's catering packages! Each package was thoughtfully put together based off crowd favorites and best pairings. They are priced per person to ensure you have the right amount of food for your guests. You can always add on full menu items to any package.